The following information will give you a guide to our delivery procedures.


We deliver to any location in Japan!

Niseko/Kutchan Ski Area
Delivery to the Niseko/Kutchan ski area is FREE OF CHARGE. Your order will be despatched from our Kutchan warehouse and delivered on the date you specify, or guaranteed next day after you place an order. Orders placed before 3.00pm will generally be delivered the same day.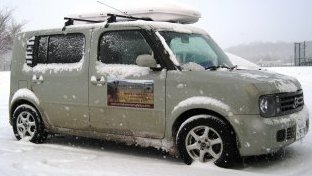 DELIVERIES ARE MADE
BETWEEN
5.00PM and 7.00PM DAILY.

The delivery details section of the "Check Out" are comprehensive to ensure accurate and timely delivery.

Click here for a map of the Hirafu Village.

You will be required to acknowledge receipt of the goods. If you are not at home a calling card will be left with details to contact us and the next time we can make the delivery.

Greater Japan
We delivery to any location in Japan. Subject to your location the delivery will take up to 3 days to receive. A freight charge of $12 or ¥1200 per carton will be charged. Quotes can be provided for larger shipments.
Under Age Customers
The legal drinking and purchasing age in Japan is 20 years of age. At the "Check Out" you will be required to confirm that you are legally able to purchase wine. We reserve the right not to accept or deliver your order if we believe that to sell to you is against the law or that our products may be used inappropriately.

Returns & Refund Policy
Due to the nature of the product we supply, we only provide returns in very limited situations where there is a problem with the product at the time it was delivered to you. If there is a problem we need to be notified within 3 days of your delivery so we can arrange a replacement product or a refund. In these instances, please contact us immediately to arrange pickup of your purchase.
Product & Service Guarantees
If you have a problem with your purchase, then we want to know about it so we can rectify the situation. If you have any issues, concerns or questions about your order or you experience any problems, please contact us immediately. Our full contact details including postal/physical address, phone, fax and email addresses can be found on the contact page.